Corporate Event Medical Cover
Corporate events cover a wide spectrum of activities and exercises, all of which aim to bring employees together, to nurture interpersonal trust, to creatively engage their cooperation and to explore and develop their skills. As you plan your corporate event, it is imperative that you make provisions for corporate event medical cover for your employees. Medical cover at corporate events serves to secure the utmost engagement of your staff and to ensure that the event runs smoothly.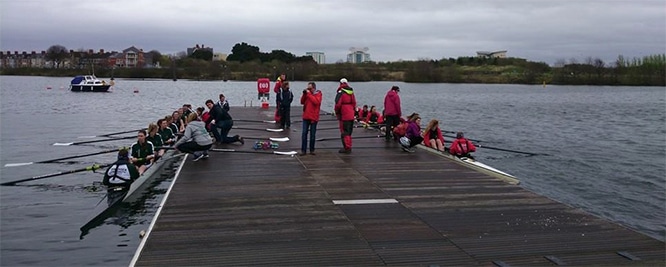 Corporate First Aid Cover
Outdoor Medical Solutions understand how important your team is to your business, and that the safety and wellbeing of your staff are a direct reflection of your company's integrity. We also understand that, as with any large gathering, an unexpected medical condition of any severity or urgency is sufficiently alarming, when not managed professionally, to put a damper on the entire event. Our corporate event medical cover will give your employees the peace of mind and the confidence they need to participate and perform to the full extent of their abilities, so that you can count on a large turnout.
At OMS, we offer unrivalled professional medical cover at corporate events, with a patient focused service that meets and exceeds the most exacting standards. Our registered healthcare professionals adhere to all CQC Health and Safety Regulations, offering unparalleled levels of patient care, with exemplary bedside manner and a supportive attitude.
Our corporate first aid cover can be tailored to suit any type of corporate event, with paramedics, nurses, doctors and medical technicians permanently on hand for advice, consultations and emergency rescue and transportation. We can oversee all sizes and types of corporate events and you can rely on our staff to keep your team safe and sound, as they have extensive experience in delivering outdoor medical solutions. With OMS by your side, your corporate event will be nothing less than perfect.
Corporate Events Covered
A medley of challenging and daring outdoor activities is on offer for modern companies in search of unforgettable team experiences. Corporate events can span over several hours or even days. These types of events include:
occasional assemblies
small conventions
symposiums
outdoor banquets
alfresco feasts
small open-air concerts
These corporate events as well as others really add to the range of teambuilding games and sports activities that bring out your valuable employees' traits and qualities. With a CQC registered corporate first aid cover provider, you can be sure that your get-togethers are productive and rewarding for all those involved.
Contact an event manager on
01291 440 299
for a competitive quote today and find out what Outdoor Medical Solutions Ltd's motorsport medical cover can for you and your event today.